*NEW* PLUSH VALENTINE'S DAY 'LOVE YOU' TEDDY BEAR - 12" Sitting - **Brown**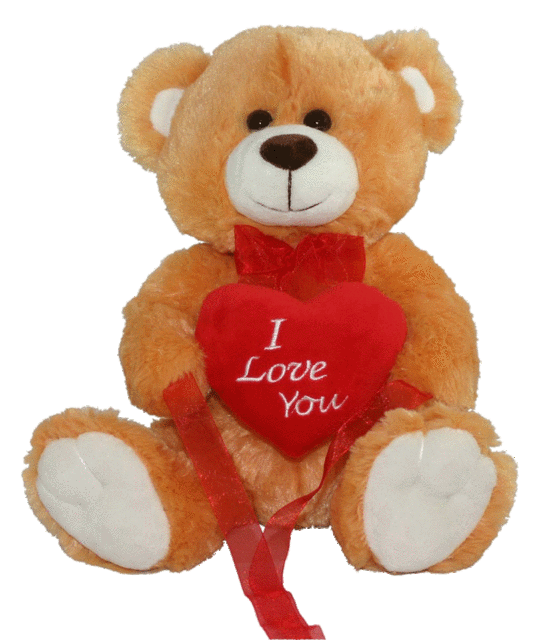 When that special day rolls around, tell that special someone EXACTLY how you feel with this cute, lovable plush Teddy Bear!
Our adorable bears will really warm that special someone's heart with their cuddly faces and sweet-and-simple message of "Love You" on the stuffed heart.
Each bear measures a full 12" tall from ground to ears while sitting - and it stays fully upright without extra effort required - you're not getting cheated on size!
**Also available in white & in other sizes - check out our other listings for more great deals!!!**
Prompt shipping of your order is our

guarantee

- we won't waste time waiting to send out your products!
FREE SHIPPING!!
ORDER TODAY!!